Rafał Hadziewicz's creative life5>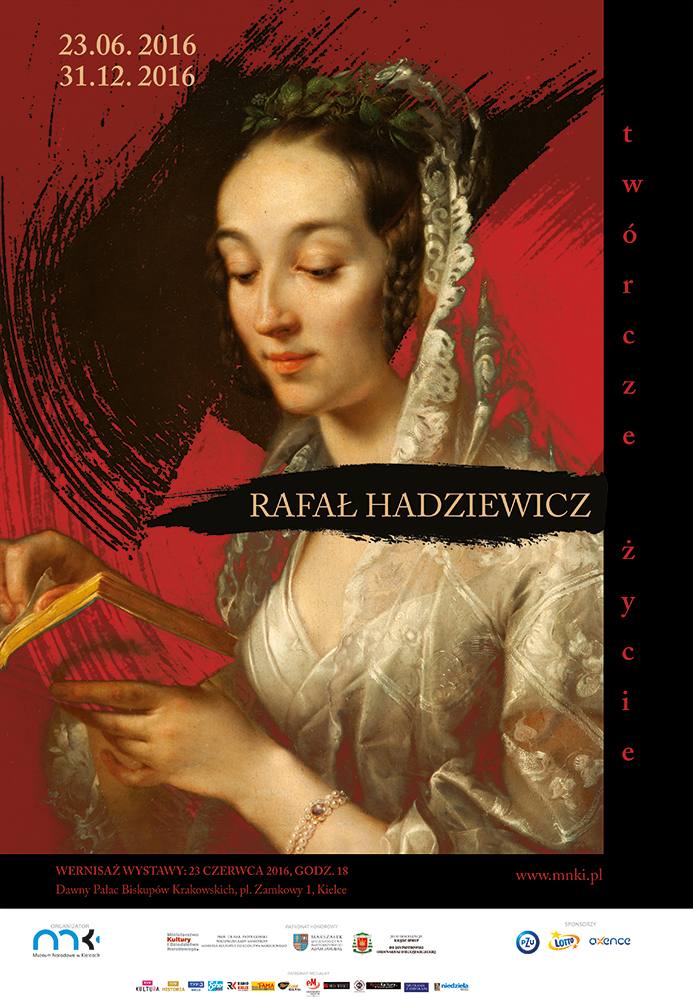 The first monographic exhibition of Rafał Hadziewicz, an author of about a thousand paintings and drawings. In the historical interiors of the Former Palace of Cracow Bishops in Kielce visitors may see the works of art from museums, private collections and churches from all over Poland.
The works which are not presented on the exhibition are shown in a digital form. The exhibition is accompanied by the title Rafał Hadziewicz's creative life, which consists of the catalogue part and the biography of the artist.
We also offer an educational programme for people of all ages correlated with the exhibition.
Rafał Hadziewicz - a painter, tutor, co-author of an artistic circle of 19th-century Warsaw. He was born in 1803 in Zamch near Biłgoraj, died in 1886 in Kielce. He studied fine arts at the University of Warsaw, then in Dresden, Paris and Italy. After coming back to his homeland in 1834 he lived in Cracow. In this period he created numerous portraits and monumental religious paintings designed for St. Mary's Church and Wawel Cathedral. In 1839 he was ordered to go to Moscow, where he took the post of a professor of drawing. In 1844 he started to work in the Fine Arts School in Warsaw. Thereafter he mainly painted portraits and religious works that became the main stream of his artistic output. Although he retired in 1871, he remained an active artist till the end of life.