THE MISTRESS OF OBLĘGOREK 5>
THE MISTRESS OF OBLĘGOREK AND NOBEL'S FRANCS – THE STORY OF THE LIFE AND WORK OF JADWIGA SIENKIEWICZÓWNA
29th December 2019 marked the 50th anniversary of the death of Jadwiga Korniłowicz, born Sienkiewicz, daughter of Henryk Sienkiewicz. As a young woman, she was a painter and poet, she also translated French and English literature. The exhibition prepared in Oblęgorek will be a story of the life and activity of this exceptional woman, against the background of her times, the events she witnessed and people she met. The exhibition will include unique archival material, such as previously unpublished photos and letters, evidence to the difficult childhood of Jadwiga Sienkiewiczówna, her education, to how her character was influenced by Stanisław Witkiewicz, Stefan Żeromski and her aunt Jadwiga Janczewska, to the times of WWI when Sienkiewiczówna proved her courage and dedication to the Polish cause, as well as to the times of her marriage to Tadeusz Korniłowicz, and finally to her relation to her family home in Oblęgorek and her contribution to the establishment of a museum there. The fascinating nature of the marriage of Sienkiewiczówna and Korniłowicz is shown by the exhibit of the diary of the latter, who spent almost two decades striving to marry the renowned author's daughter.
The exhibition will also focus on paintings; those by Sienkiewiczówna herself, as well as excellent portraits by Leon Wyczółkowski (Portrait of Bruno Abakanowicz) and by Jacek Malczewski (Portrait of Stanisław Witkiewicz). Jadwiga Korniłowicz made a contribution to the Polish culture, too and it will be documented at the exhibition by the collection of her translations of works by Joseph Conrad, Romain Rolland, and Oscar Wilde. The exhibition will include manuscripts of her poems, which were entirely unknown until recently and were only found in the collection of correspondence between Stefan Żeromski and Zofia Abakanowicz. Both Witkiewicz and Żeromski urged Sienkiewiczówna to publish them, however shortly before her death she herself destroyed those that remained in her hands.
One especially moving object in the exhibition is a poem written by Henryk Sienkiewicz for his daughter, a sort of prophetic message. As only a two-year-old, Jadwiga Sienkiewiczówna lost her mother, whose death was an irreparable loss and left a mark on the whole family. Its impact on Jadwiga's life was especially significant, since the girl lost a person recognising women's independence and admiring their right to learn and work. Sienkiewicz, a representative of the positivist movement who should have found this issue unquestionable, was nevertheless a conservative, he blocked his daughter's education, purposefully or not, he hampered her need of artistic expression, as well as her repeated attempts to gain independence. The exhibition also relates to the question of women's emancipation at the turn of the 20th century.
21st January - 31st March 2020, Museum of Henryk Sienkiewicz in Oblęgorek, branch of the National Museum in Kielce
The exhibition is financed by the Ministry of Culture and National Heritage. The exhibition also involves the publication of a book of the same title by dr Agnieszka Kowalska-Lasek.
Curator of the exhibition: dr Agnieszka Kowalska-Lasek
Coordinator: Łukasz Wojtczak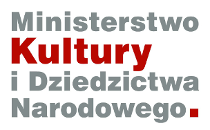 Sfinansowano ze Środków Ministerstwa Kultury i Dziedzictwa Narodowego
PATRONAT HONOROWY:

PATRONAT MEDIALNY: