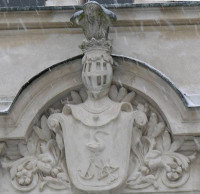 Oblęgorek, a beauty spot in Kielce district near Strawczyn, is known mainly due to the museum of Polish Noble prize winner - Henryk Sienkiewicz.
It is quite easy to get there when you go from Kielce towards Łódź and Piotrków Trybunalski, as in Kostomłoty village there is a sign informing about the museum.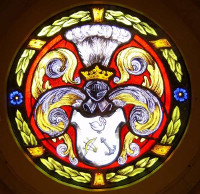 It is a bit harder when you drive from Warsaw or Cracow and you use a bypass that goes round Kielce. We suggest our visitors from Warsaw turning from the rout leading to Cracow into Zagnańsk direction. Choosing this way you have a possibility to see the oldest oak in Poland, called "Bartek". And in Samsonów you may also see ruins of steelworks from the 19th century.
We encourage tourists coming from Cracow towards Warsaw and using a bypass to turn in Niewachlów into the rout leading to Łódź. Go to Oblęgorek through Kostomłoty and Chełmce and you will get a possibility to admire breathtaking landscapes.
When you finally arrive to Oblęgorek you will find there beautiful lime alley leading to the museum.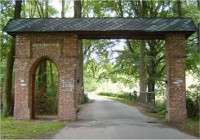 The museum is located in a small palace on a scarp. The palace had been designed by Hugo Kuder, and was built in 1900 - 1902. The palace is surrounded by huge picturesque garden designed by famous Warsaw gardener Franciszek Szanior. Sienkiewicz was given this estate (the house with farm buildings, 270 ha of land, 60 cattles, 6 horses, farm machines) as a national gift on the 25th anniversary of his literacy work.
The place still has its unique character - towering over the area, surrounded by orchards and forests.
In opposition to the intention of donors Oblęgorek was for Sienkiewicz only a summer residence, where he stayed with his family and friends when he wanted to rest.
Since 1958 it has been a premises of the museum that could be organized thanks to writers' children – Jadwiga Korniłowicz and Henryk Józef Sienkiewicz. Nowadays it is often visited especially by school children.